Einpassung Company Overview&Core Values
Einpassung Electronics as solution provider for mobile phone/tablet repair parts and equipment tools,our office is in ShenZhen,China.Gained high reputation with strictly quality control system and heart to heart after-sales service in this field.Over the past years, Einpassung strictly adhering to our core values of:Serve By Heart Achieve to Success.
Einpassung Solutions for Phone/Tablet
Our founder Mr.Huang have more than 10 years CNC experience,about housing and LCD Bezel,we only focus on best quality.
With 3 local shops on communication market,Einpassung can get first hand original products with original quality and good price,we can share with our customers about stock status and auto update price.
LCD, housing,front camera flex cable,power/volume flex cable,vibrator,loud speaker,adhesive,sponge etc. Repair parts are our major products.We have 7 professional engineers only install housing assembly and LCD assembly.
All our QC stuff will put on glove and anti-static wrist strap when checking/testing the products,before ship to you,our products will be tested at least 3 times,QC--Engineer-QC,to avoid any mistake.Every parts will be pack into anti-static bag/Plastic bag/bubble box,finally stick with our official label.
Our L/T will be 1-2 days,sometimes we can ship parts on the first day if you are urgent.
Your inquiry/questions will be reply in short time.
But everyone request difference,especially for repair parts.If problem comes we will have internal meeting to discuss and give solution within 2-5 hours.We have strong team with unique ability to solve those problem for you,also,Einpassung have designated location on overseas for return damage products,it can leave out Custom trouble for you.
Customer checking our housing quality.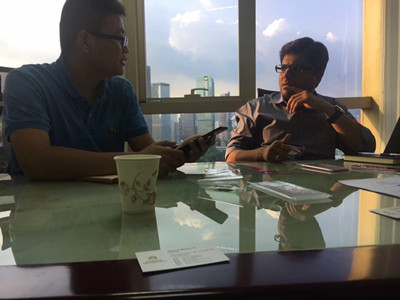 Negotiating with our India customer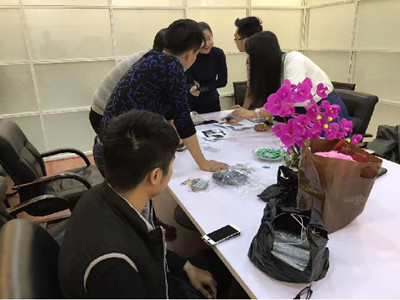 Talking about testing flex cable for Vietnam customers.
Einpassung Employee
As our staff,Einpassung offer:
1,Study
we must study ever week to improve our working skills ,including communication,marketing,SEO,industry trends etc.
2,Human-based management.
We offer holiday with urgent take no effect for job as a prerequisite.
Welcome to become one of us!