Einpassung Company Overview&Core Values
Einpassung Electronics is a supplier for mobile phone and tablet repair parts, as well as related professional tools. Our headquarter is located in ShenZhen, China. We have gained a high reputation due to the rigorous quality control and heart to heart after-sales service standards that we adhere to. Over the years, Einpassung has firmly stood by its core value: We serve from the heart to achieve success.
Einpassung Solutions for Phone/Tablet
Our founder Mr. Huang has more than 10 years CNC of experience producing electronics housing and LCD Bezel. Under his leadership, producing parts with the highest quality has always been our focus.
We also have three local stores within the telecommunication market. By maintaining constant interaction with our consumers, Einpassung is able to grasp the first-hand market information about what our clients value, which enables us to maintain the high quality and competitive prices that they seek. Our customers are also able to gain access to updated inventory and pricing information with ease.
We have a wide product line including LCD, housing, front camera, flex cable, power/volume flex cable, vibrator, loudspeaker, adhesive, sponge etc. Out of all that we have to offer, repair parts are our top selling items thanks to our high skilled and experienced engineers who can fully focus on assembling housing and LCD as their specialty.
By adhering to our strict quality control system, all staff are required to wear gloves and anti-static wrist straps when testing, packing and shipping products. All final products are also required to be tested a minimum of three times. Our Quality Control Inspectors ensure all final products are working properly before being packaged. In the end, all products are packed into an anti-static bag, plastic bag and bubble box for the highest level of protection. We of course ensure that all parts are properly labeled, for our consumer's ease of use.
Our L/T is 1-2 days. We also accommodate customers' urgent needs by offering first day shipping.
All customers' inquiries or questions will be replied to in a timely manner. Our team can design a specific solution according to a client's different needs and situation. We can typically develop an appropriate solution for any given need within two to five hours' time in order to help you handle any technical problems you might encounter during assembly. Einpassung has designated locations overseas in the rare event that one might need to return damaged or defective products for our customer's convenience.
Our customers include companies from all over the world including Europe, South Asia, Southeast Asia and Africa.

Showcasing our products.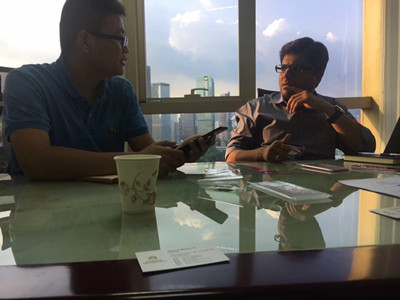 Meeting with our India customer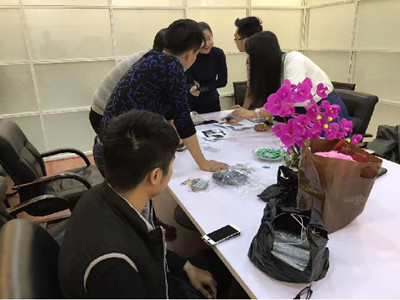 Discussing the flex cable solution for Vietnam customers.
Einpassung Employee
As our staff,Einpassung offer:
We offer training program to our staff every week to update new knowledge and skills. Other non-technical education opportunities such as communication and marketing analysis are provided as well.
Welcome to become one of us!